CIBSE Certification Lodgement Portal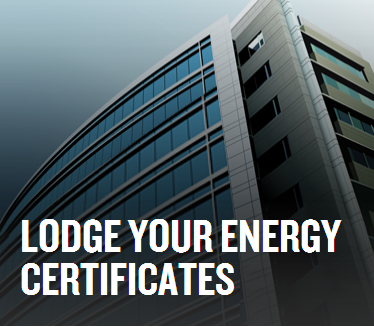 Coronavirus Update
I don't think that it is an exaggeration to say that we are facing a truly unprecedented situation. The global coronavirus pandemic is affecting all of our families, our businesses, our communities, and our way of life. During this time, I wanted to let you how we're approaching the situation at CIBSE Certification.
As you would expect, and I am sure as at your companies, we're focused on the health and safety of our employees, families and communities. We are in the fortunate position where CIBSE Certification employees are able to work remotely which we are facilitating and expect to have fully in place within the next day or so. With most of our services being Cloud based and with online communication options we anticipate that this shift will be relatively smooth and we will continue to be able to deliver the highest levels of performance, availability, and security. So whether you are trying to progress an application for registration or certification or buy lodgement credits, make lodgements or submit audit evidence, all of the normal communication channels, including making phone calls will be available.
We recognise that this is going to be a difficult time for all businesses and hope that you are able to conduct as much of your business as possible whilst ensuring the safety of yourself and others. We hope that by maintaining our support we are doing what we can to support your endeavour. Finally, I would like to express our sympathy for anyone who's been impacted by the virus, either directly or indirectly. Our thoughts are especially with those who are sick, to whom we extend our heartfelt wishes for a full recovery. We are truly inspired by the selfless healthcare workers who are on the front lines working tirelessly to care for people in need.
If you have any specific questions, please use the usual e-mail channel epc@cibsecertification.org.
Dr Andrew Geens
Head of CIBSE Certification
Updates to EPC, DEC and AC Inspections Certificates
A number of changes have been implemented from Landmark that effect the PDF files produce by the register when a report is lodged.
This includes the option for assessors to download EPCs in Welsh language.
For further details follow the link to the CIBSE Certification website. https://www.cibsecertification.co.uk/Lodgement-Portal
Lodge your Certificate
Please be aware that we are in a transition phase with EPC software with different versions in use for existing building EPCs and for EPCs on construction, subject to approval and start dates. There is also variation in different administrative areas, i.e. England, Wales Scotland and Northern Ireland. Please check to ensure that the version that you are using is valid for the purpose of the lodgement before lodging. Information on this can be found at https://www.uk-ncm.org.uk
Insurance
The Scheme requirements are that Professional Indemnity (PII) and Public Liability (PLI) insurance must be kept up to date and copy certificates sent to your scheme provider or you will be suspended from the Scheme. You can check the insurance requirements in the SORs by clicking on this link https://www.cibsecertification.co.uk/QA-Portal/Quality-Assurance. All PII and PLI certificates must be emailed to epc@cibsecertification.org.
Purchasing Lodgement Credits
To lodge a certificate you will first need to purchase lodgement credits which can be bought by you as an individual or as an organisation from the main CIBSE website...click here for full details.
Landmark Disclaimer
Energy Assessors are informed that all third party data which the Register provides as part of the Services (including, but not limited to, Post Office Address File (PAF); Met Office Degree Days Data and CIBSE Benchmark Data) is supplied "as is" without any warranty as to its accuracy or completeness. Address related queries can only be resolved if they are raised with Landmark prior to their lodgement into the Register.