CIBSE Certification Lodgement Portal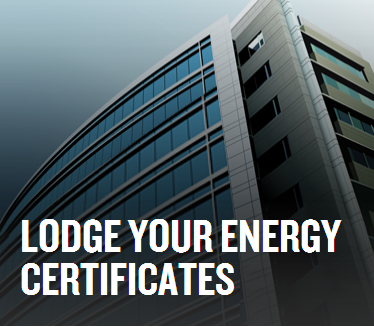 CIBSE LODGEMENT PORTAL
Welcome to the brand new portal. Low carbon energy assessors can purchase credits, lodge energy certificates and complete audits all in one place.
New EPC Software versions
CIBSE Certification has been informed of an important update in the EPC software that will affect lodgements after the 20th November 2016. In order to generate XML files that match the requirements of the new XSD schema, the EPCgen module for both the England and Wales (E&W) and Northern Ireland (NI) versions have been updated.
As a result, patches have been issues for the current versions of the software.
For the i-sbem users, patches are available on http://www.uk-ncm.org.uk/ . For all other 3rd party software users, we would advise you to liaise with your software providers to ensure that your software will produce the xml files Landmark would expect, with the right certificates.
Please note that all the above only affect the software running on EPCgen versions v4.1.e and v5.2.d These changes have already been implemented on version v5.2.g software and no action is required when using this software version.
We would also like to inform you that new software versions are been published and tested with a view to go live and be mandatory for EPC lodgements after the 20th of February 2017. These are versions v4.1.g and v5.3.a which are already available for i-sbem on http://www.uk-ncm.org.uk/ and should be available soon for all other 3rd party software vendors. The main changes in these new software version are related to Primary Energy and a couple of corrections regarding the Thermal Capacity (Kappa) value associated with walls and roofs in the Notional Building.
Updates to EPC, DEC and AC Inspections Certificates
A number of changes have been implemented from Landmark that effect the PDF files produce by the register when a report is lodged.
This includes the anticipated option for assessors to download EPCs in Welsh language.
For further details please follow the link below to the CIBSE Energy Centre. http://www.cibseenergycentre.co.uk/lodgement-portal.html
Lodge your Certificate
Please be aware that we are in a transition phase with EPC software with different versions in use for existing building EPCs and for EPCs on construction, subject to approval and start dates. There is also variation in different administrative areas, i.e. England, Wales Scotland and Northern Ireland. Please check to ensure that the version that you are using is valid for the purpose of the lodgement before lodging. Information on this can be found in e-newsletters accessible on the assessors area of the energycentre.co.uk website or at ncm.bre.co.uk.
Fully qualified low carbon energy assessors can lodge energy certificates via the lodgement portal
Insurance
The Scheme requirements are that Professional Indemnity (PII) and Public Liability (PLI) insurance must be kept up to date and copy certificates sent to your scheme provider or you will be suspended from the Scheme. You can check the insurance requirements in the SORs by clicking on this link https://www.cibseenergycentre.co.uk/qa-portal/quality-assurance.html . All PII and PLI certificates must be emailed to epc@cibsecertification.org.
Purchasing Lodgement Credits
To lodge a certificate you will first need to purchase lodgement credits which can be bought by you as an individual or as an organisation from the main CIBSE website...click here for full details.
Landmark Disclaimer
Energy Assessors are informed that all third party data which the Register provides as part of the Services (including, but not limited to, Post Office Address File (PAF); Met Office Degree Days Data and CIBSE Benchmark Data) is supplied "as is" without any warranty as to its accuracy or completeness. Address related queries can only be resolved if they are raised with Landmark prior to their lodgement into the Register.